Aqua Island · 363
Based on more than 1000 reviews
Sale price
89,00 kr
Regular price
129,00 kr
89,00 kr
Unit price
per
Sold out
A beautiful and pigmented blue/green that tends to be a calm and darker shade.
Based on more than 1000 reviews
Earn 3 points at
Do you have questions?

If you have any questions, you are always welcome to contact us.

Call us on +45 70 60 57 37 or contact us here.
Delivery

Always free delivery

On orders over 69€

Fast delivery

3 to 4 day delivery

All packages are sent with a tracking number.

When the item has been dispatched from our warehouse, you will receive an email from us with a package number with which you can track your package.
365 days return

You have a whole year to change your mind.
Storage and sunlight

No gel polish benefits from sunlight.

If gel polish is exposed to sunlight, it can lead to changes in the color of the polish. In addition, you may run the risk that your gel polish hardens in a few seconds if it is exposed to sunlight or is near your UV lamp.

Temperature

If your products are exposed to changing temperatures, you will find that your products can begin a hardening process. We therefore recommend that you store your products at room temperature out of sunlight. To ensure full protection of your products, we recommend our Nailsters Nail Bag, which protects against changing temperatures and sunlight.
Earn points after every purchase as a Club Nailster member!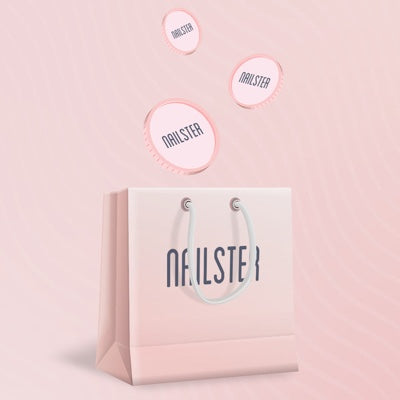 Earn points after every purchase as a Club Nailster member!
As a member of Club Nailster, you earn points every time you shop at Nailster - and not only that, you also get continuous access to exclusive and unique campaigns.

Don't have a Club Nailster account yet? So fear not. Your earned points are automatically linked to the email address with which you complete your purchase. That's why you never miss out on Club Nailster points, even if you don't have an account yet. You can always create your account at a later time.

You can also choose to create an account here now
We look forward to welcoming you to Club Nailster, where we take care of our loyal Nailster customers.
More information
A beautiful and pigmented blue/green that tends to be a calm and darker shade.

A gel polish with great pigmentation, colour and durability that is easy to apply on both feet and hands. Our Nailster Colour Coat can last for up to three weeks, depending on how thoroughly the preparation is done. Remember that our different Colour Coats must always be cured under a UV and LED lamp.
WE LOVE RECEIVING PHOTOS FROM OUR CUSTOMERS!
Send yours
Nailsters accessories
Make your nail routine perfect with our large selection of accessories
GET YOUR NAILSTER STARTER KIT
See our starter kits that contain everything you need to make professional nails at home!
Not sure what you prefer?
Take a good look at our starter kit comparison page and find the perfect starter kit for you
SEE STARTKITS
Inspiration
Get inspiration fromNailster's many customers.